Elsbeth Lavold....
So..OK.. Laurie G. I have a little bone to pick with you. Did I really need to know that this designer, and this book, and these yarns were out there???? Um, I think not. So now I have to HAVE this book and add all of her stuff to my aran obsession as if it wasn't bad enough to begin with. :-)




Here is the Trellis mess on my dining room table. I unpinned it all this morning and I guess I'll tackle the construction and collar sooner rather than later. Time is running out on this one.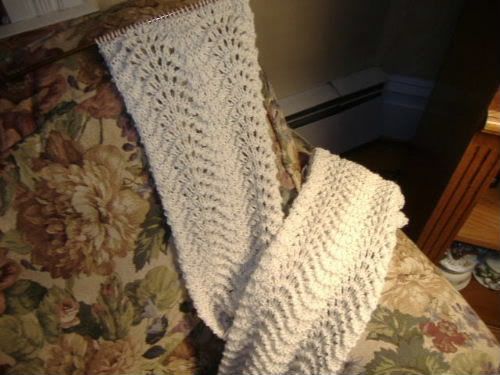 The Misty Garden scarf is almost finished. As quickly as it seemed to be going previously, now I feel like it's taking forever. I thought I'd finish this last night but no go. I'm going until I run out of yarn on this one and that didn't happen last night. I'll still have another ball of that yarn left. What do you do with one ball of fingering weight yarn? Beats me.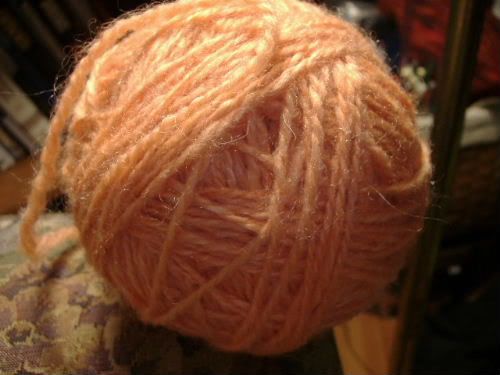 This is Kepler..... waiting patiently. Taunting me....