First let me say... it's not as easy as it looks. I thought (wrongly) that the diapers would be arranged flat against each other somehow. That didn't work at all. It's obvious they have to be wrapped. So we wrapped them with scotch tape.That is the only way it worked.




Emily held them while I wired around them and then we wrapped the bow over the wire.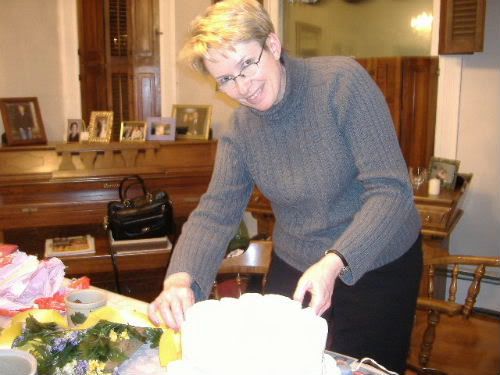 We had a lot of fun decorating.. I still need two yellow roses and the resin bees to complete it but it will look like this: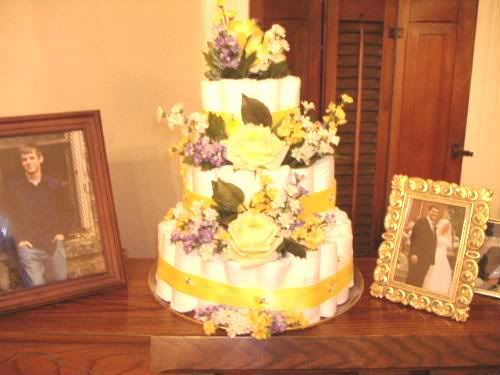 Not bad for a couple of old grandmas, huh??