That's right. She can't.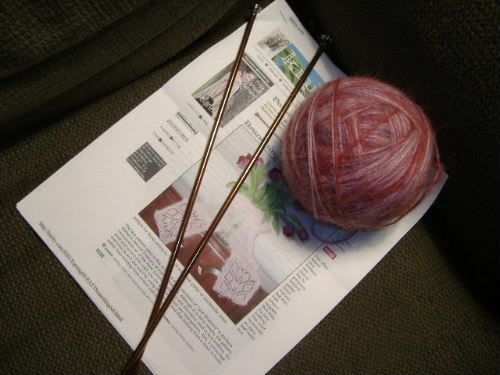 This is the progress on the Branching Out scarf. Okay, the lack of progress. Non-existent progress. I bet I ripped it out 10 times last night. It doesn't matter what I do, I never have the correct number of stitches on the needle for the next row. I'm not giving up though. I love this yarn too much to give up. But believe me, if it weren't for the yarn, I'd be so totally OVER lace knitting.

In happier news, I did finish this except for the kitchener.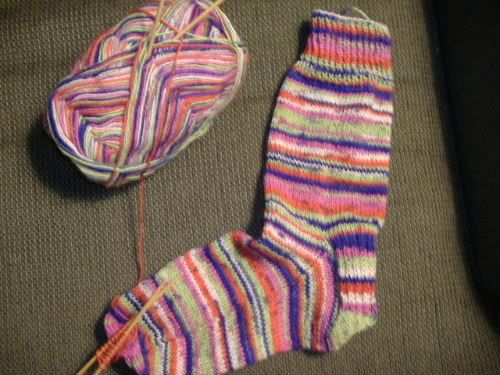 I guess I will work on the second sock tomorrow on the train. I can do that and talk. And maybe even chew gum. If I'm lucky.