Blogger still won't let me post photos and it finally dawned on me that I could use photobucket to post. The sweaters above were knit in 1986. I found them in my attic in a box. The were knit with Phildar Prognostic (I think). The pink and yellow were Catie's and the blue was Kellys. Now all I need is a grandaughter to pass them down to!
Below is the soap. Not bad for my first attempt in about 5 years. All of it turned out much to my surprise. I can't wait until it cures and I can use it. I do need to get better at cutting though. I had a nice wire cutter that I can't locate now.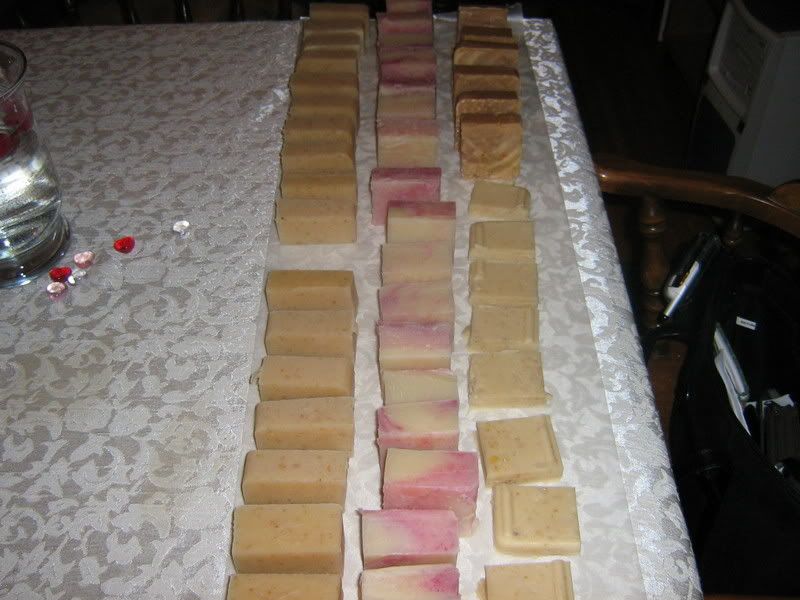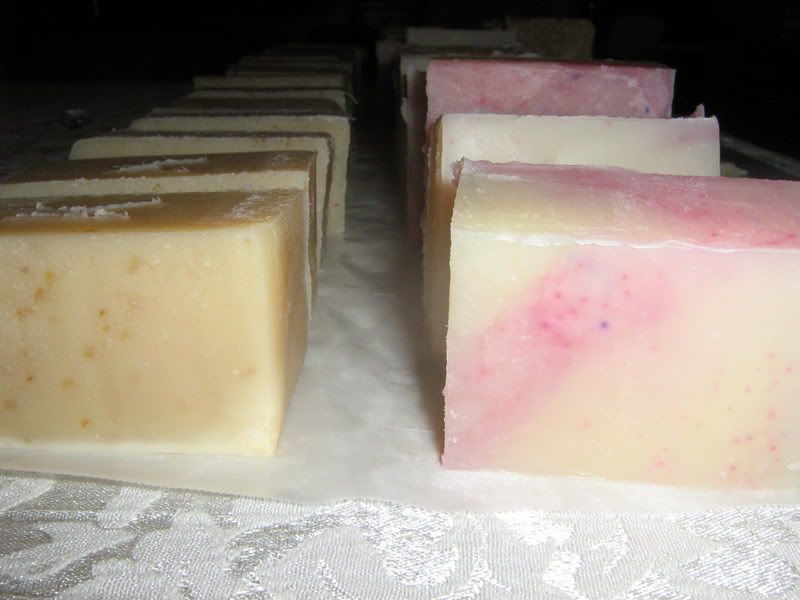 Lastly, the progress (or lack thereof) on Meghan's sweater. I'm so stuck. Figuring out the decreases in the middle of the lace pattern is going to be so difficult for me. I can't "read" the pattern like most people can. I'll figure it out. Eventually.