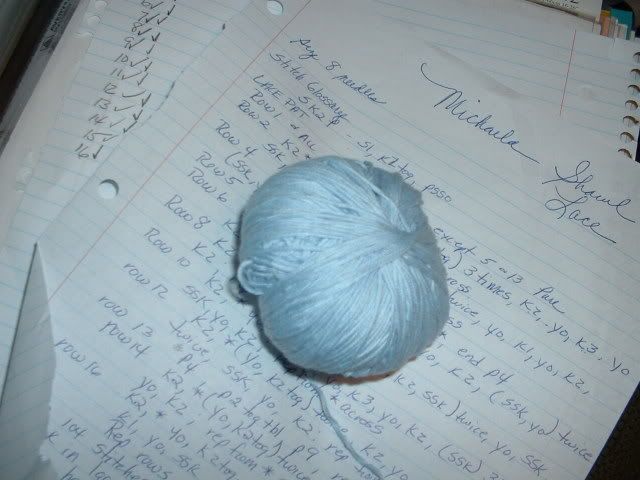 After working on Michaela for 4 hours last night, this is the result. Not Pretty. A word of advice... don't wait for the perfect row to put the lifeline in. You might not make it there. I can't remember being more frustrated in my life. I will put this away for now and start another project but I will return to it eventually.... again.

I think I'll make some more little accessory bags to felt. They are quick and easy and make great gifts. And I have plenty of Cascade 220 to use up for them. Although I would like to have some brown and green to use with the orange. A trip to the LYS may be in order. I'm always looking for an excuse. Our LYS is having a huge sale to make way for summer yarns and new lines. I need to go check that out anyway.

I think I'm having some withdrawal symptoms from quitting sugar. I have a massive headache and I rarely get them. I cut out all sugar from my diet on Wednesday and I'm feeling the pain. I truly did sit and eat candy all day. I'm a sugar addict and I admit it. I had a cavity at the dentist yesterday to prove it. Damn. I'm even toying with the idea of cutting out caffeine. I need to treat my body better. I don't know. A morning without coffee? Life's short. Why go there?