I started the Lady Eleanor stole from Scarf Style with my Irish yarn. This entrelac process is addictive. I can't stand putting it down. It's neat how it works. I think this is something I'll wear a lot in the winter. I love to bundle up in huge scarves. So far I've done two of my New Year's Resolutions - Learned intarsia and entrelac. I think I said lace too. I'm still working on that.

I found the absolute cutest pattern book at the LYS on Friday. I love everything in it. Kelly did pick a pattern for Colin and it just happens to be the one on the cover. It was a tough decision because they are all so cute.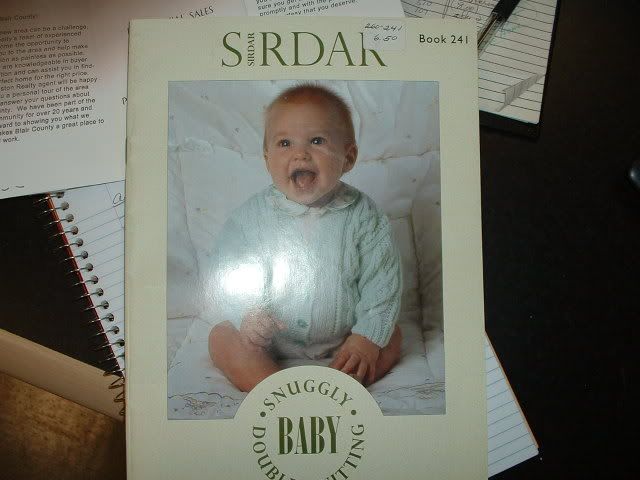 The little intarsia sweater was a sirdar pattern and I found it to be very user friendly (unlike the Phildar patterns). The only problems is that they don't say actual size in this book. They use chest measurements. I don't know what size to make for 12 months which is what I want to knit.

Here's Cate with her cake. I think she had a good birthday.




My mother is still in the hospital but doing better after a few days of scaring us to death. It was real rollercoaster ride for a while with her. Thanks for all the well wishes and kind words. My mom is really, really good at dodging bullets. She's been through a lot.