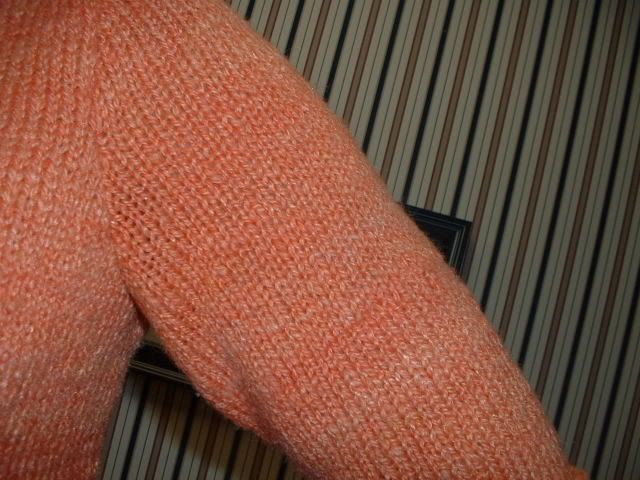 I'm ready to start the heel on my Emu sock. I love this yarn. It feels great. Probably won't wear well with no nylon content but it feels warm and comfy.

I worked a lot on the Lady Eleanor shawl too. I don't think I'm going to be able to block that like I normally do. I usually lay out wet towels and put a dry knit piece on the towels and cover the piece with another damp towel. This thing is going to need more than that I think. I think I'll have to actually soak the stole, get the excess water out and pin it out. It needs a lot of shaping. I'm loving it. Entrelac is a lot of fun.

I'm considering doing a pinwheel blanket in primary colors for Colin. Every kid needs a home made blankie. I may even use Wool Ease for it. No fuss no muss yarn for washing. I've been wanting to do that pattern for a while.

The MS Walk was a success. Lots of people walking for a good cause. If there are any golfers out there, we hold a great tournament to benefit MS here in central PA in September. It's such a fun day. Lots and lots of food... and good people all around.