This is what I did last night:




with these: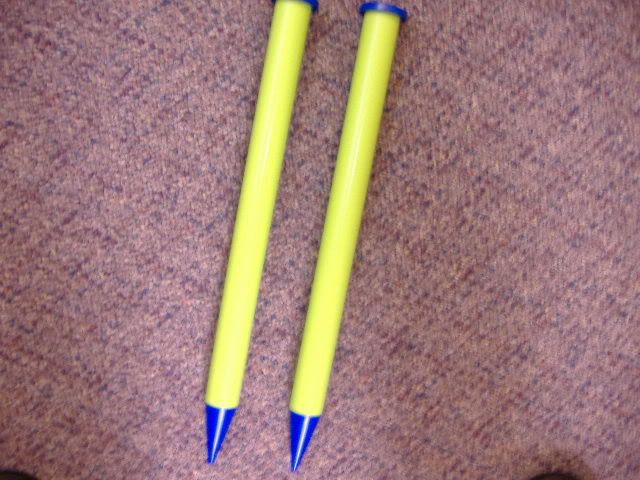 Size 50 needles... and if you think they're easy to work with, think again! Boy did they feel awkward. But they produced the exact look I was going for for the Halloween scarf. I got to use up some cheap yarn in my stash which makes me happy.

In other knitting news, Catie and I went to Barnes and Noble in State College and I found this: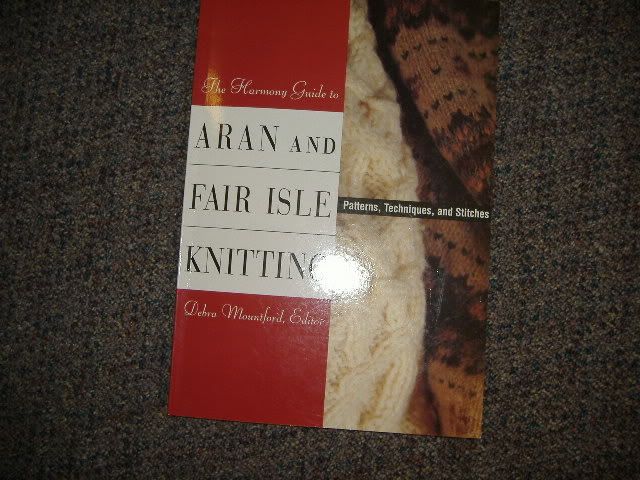 I think it has every aran design and combination there could possibly be in it.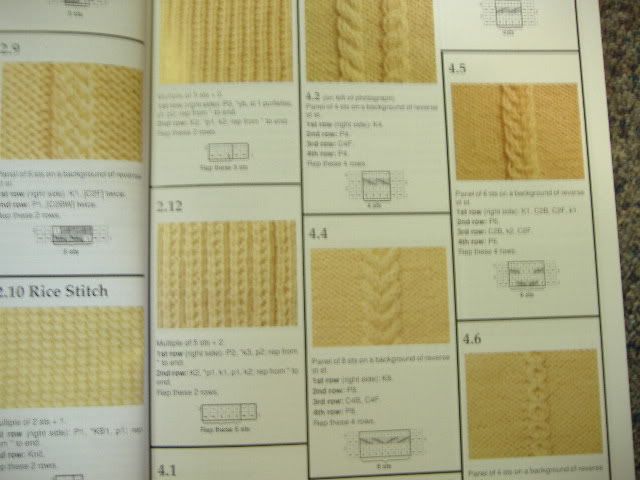 It's like Holly heaven. I'm not sure what I'll ever do with it but it's nice to have. It's not like I'll ever design anything. That pesky little math problem pretty much insures that design is NOT in my future. But I could certainly work some of these designs into a scarf or throw.

Before we hit Barnes and Noble, we hit Cold Stone Creamery: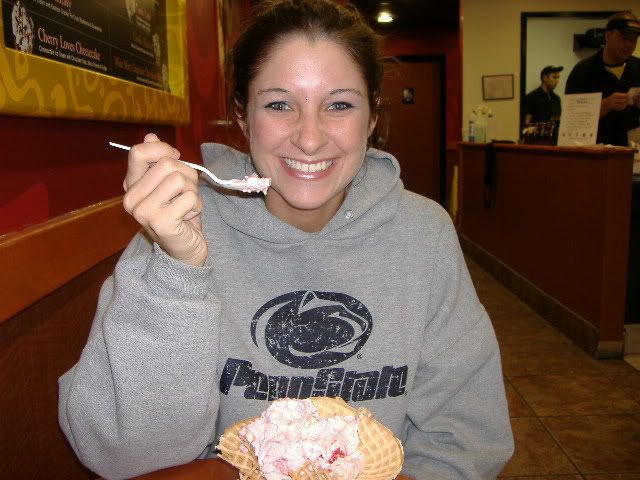 Ice Cream Franchise Cold Stone Creamery
If you don't have one of these near you, drive, sister, drive to the nearest one. OMG! Good. Our eyes were a little bigger than our stomachs though and we ended up (sadly) throwing a good portion of it in the trash because it was just too much and too rich... but, oh my, was it good. If you get one of their concoctions, buy a small. That's all I have to say.